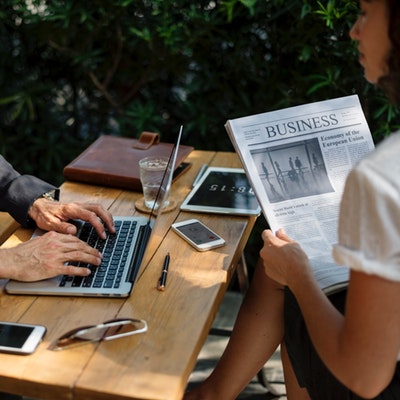 I was reading an article on LinkedIn about how customer experience (CE) is starting to lose its competitive advantage as it is becoming a commodity. For those of you in this field, you know exactly what I am talking about.
A major factor CE is becoming a commodity is because it can be duplicated easily. This is true even for technology, strategy, policy and processes. That got me thinking, is there a competitive strategy that would not become a commodity?
The answer is willing employees. I use the word willing because the source comes from within. Motivation on the other hand (in organization's context), tend to refer to external strategies to get the employee to do more. (Note: I am a huge believer of Motivation but external motivational strategies have to align with an employee's inner motivator for it to have a lasting impact on the employee).
Think of Thomas Edison who persevered despite the many challenges he faced. Think of Steve Job, despite the challenges (cancer included) he faced, he persevered and finally, think of that employee of yours who left and start something and you wished "If only we have created the opportunity within the organization, he would have made us great". Observation, research and common sense would tell us external (push/pull) factors have limited influence on an employee in comparison to their inner factor; willingness. This might also explain why your top performer would suddenly quit. It could be because they finally realized what the organization was 'dangling' is not what they want and their willingness to continue that pursuit, stopped.
So how can willingness be a competitive advantage? Willingness enables employees to push themselves harder and further. Willingness will allow the employee to take ownership of their task and failures. Willingness will allow you to lead them in unchartered territory without complaining or fault-finding.
So, how do we create willing employees?
BE CLEAR WITH EXPECTATION
One of the client I worked with was hiring aggressively for their new factory and the client gave an impressive picture of what 'working here would look like' to potential candidates. Of the new hires, more than 70% left within 6 months. Why? When queried all of them said what was communicated and what they experienced were completely different. Though some mentioned pay package, it was the expectation gap that was the final straw.
As leaders, we need to take the time to understand our organization rather than take the simplistic view that "organization just wants to make money". Understand what the organization stands for, what the organization seeks to achieve (in respect to adding value to the world) through their product, the current challenge the organization face and the organization's culture. I don't mean the one hanging at the entrance to your office, rather the actual culture. For example, the company may have a signage "innovation is at the heart of everything we do" yet through your observation, leaders are turning down new ideas and telling employees "don't rock the boat if it ain't broken". In such situation, be clear to your employees "while we desire to be innovative, the current reality differs. Would you be up to the challenge of changing that while doing your primary task?". This gives the employee a clear expectation and builds trust with you. When he does face the challenge, he would be more willing to overlook it and be committed to making a difference because you have prepared him. His willingness will be the force that moves him forward.
Think of the reverse. If you didn't manage his expectation well, his trust with you will deteriorate when he faces obstacles. This would put him on the defence and signals to him "I need to protect myself". With such perspective, how much willingness will he have?
CREATE MEANING
Rick Warren in his book 'A purpose driven life' talks about everyone having a greater purpose in life. For him, it is about serving God. In organization's context, it is about our 'place' in the organization and how that translates into meaning for the employee.
Creating willingness in the workplace starts by showing our employees the connection between what they do and how that contributes to the organization's goal. This connection creates meaning for the employee. For example, letting the production operator realize that keeping the production floor clean would lead to the organization being profitable through the customer's trust in us. How? If an accident happens, that part of the factory might be cordoned off. This could lead to 'stop work order' which would then reduce the production capacity of the factory. If the factory is unable to fulfil the customer's order, this would then lead to customer losing trust and taking their business elsewhere. Don't assume most people see this connection because many don't have your vantage point to realize just how important their roles are to the organization.
BE WILLING TO LOSE
Willingness can't be forced; it can only be drawn out from the employees. Constantly engaging our employees give us a sense of where they want to go, prepares us to know if they will be with us for the long run or just a limited period. Be willing to let them go or direct them to a better place when there is no alignment between their needs and our department's needs. For example, if your employee desires to be an entrepreneur, you know you have a good 3-5 years of his time. For your employee, these 3-5 years is a time for him to learn the skills he requires. You know you have an employee who is very willing to do anything to get the experience. Use this opportunity to get the most out of him instead of fearing he may 'steal' your resources and technique. Be willing to lose means we need to be concerned for their well-being while being concerned for the organization's goal, constantly look for mutually beneficial goals and plan ahead.
BE WILLING TO LET GO
Be willing to let go focuses on allowing our employees to 'figure out' the HOW (to get things and right information) and for us to be focused on the WHAT and WHEN (needs to be achieved). A key skill for a leader to do this is allocating sufficient buffer just in case our employees fumble. The buffer should give us time to recover it because ultimately, it is our responsibility. There is a place for lean management but if our focus is in increasing their willingness, we need to cater room for failure and experimentation. Some employees may like it, some won't but the process of 'figuring out' does 3 things for the employee; first, it will ignite the belief in them that "I am capable of doing this". Second, there is a greater ownership as they have invested their hard work in it. And finally, the experience will be their reference point for similar task in the future. As leaders our task is to convert their experience into willingness by partnering them in their journey forward.
We need to communicate with our employees that it is their responsibility to get things done while it is our role to provide support but does not include us figuring things out for them. Assure them you are committed to their success. If required, schedule for 'catch-up' time at the initial stage of this process to establish trust.
BE A PRAGMATIC IDEALIST
Someone once quotes "In the end, everything will be ok. If it is not ok, it is not yet the end". As leaders, we need to be an idealist believing things are going to get better while being pragmatic that the journey of success has many obstacles. Be comfortable to show them your frustration, this is call being human. At the same time, let them know that challenges and obstacle are only temporary and eventually things will get better. I can't tell you how to create this belief but one thing I learn from successful people is their success came from such belief.
THE TIME DILEMMA
Here lies the paradox. Time is the most precious resource because you can never get it back. Yet, it is the resource we use the most in creating willingness in our employees. As mentioned, willingness can't be forced. If our focus is to create willingness, we need to invest time in them. How much? That depends on your employees because each of them is unique and consumes this resource called time differently. We need to know what are the trade-off required and if creating willingness in other worth our time. Perhaps the question to you is what's your greater purpose to humanity?