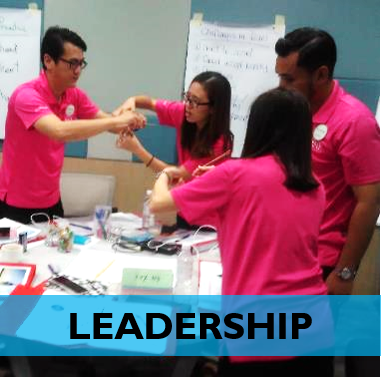 LEADERSHIP RELATED WORKSHOP TITLE
Leading & facilitating change
Leading in a V.U.C.A environment
Developing partnership with career conversation
Developing talent for success
Managing upwards
Dealing with conflict
Influencing skills for leaders
Leading with NLP
Developing strategic network for career success

* If you have a workshop title in mind that is not our our list, please contact us to enquire further.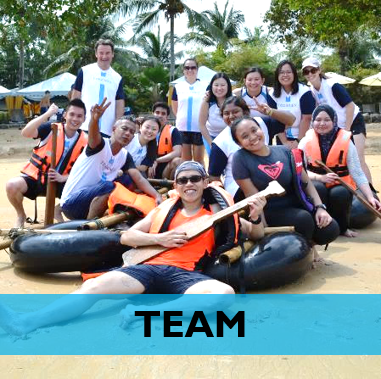 TEAM RELATED WORKSHOP TITLE
Becoming a high performing team
Working with different personalities at work
Effective workplace communication
Improving teamwork with RACI
Organizing and facilitating high impact meeting
Impactful presentation skills
Business writing workshop
Being indispensable at work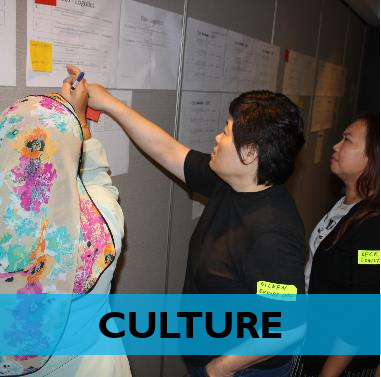 6 REASONS THAT MAKES OUR WORKSHOPS 'WOW'!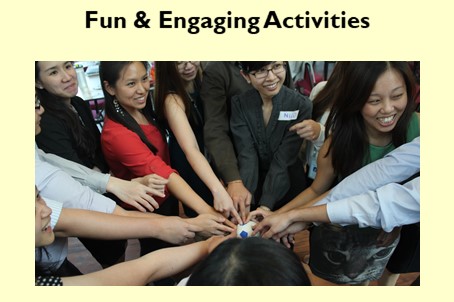 FUN & ENGAGING ACTIVITIES
Research in brain science has shown conclusively that when a person is engaged and having fun, they learn better.
Our facilitators are expert in creating 'purposeful fun'. Fun is designed into our workshop at specific interval to increase the retention factors in the learners.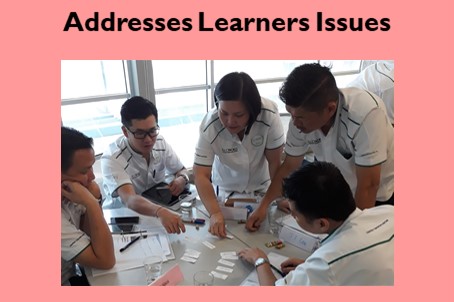 ADDRESSES LEARNERS ISSUES
It is a fact that adult learners commitment to learning increases when the workshop is focused on solving their problems.
Our workshops focuses on learner's context and not just on content. Using a facilitative approach, learners bring their workplace challenges into our workshop and walk away with a solution to their problems.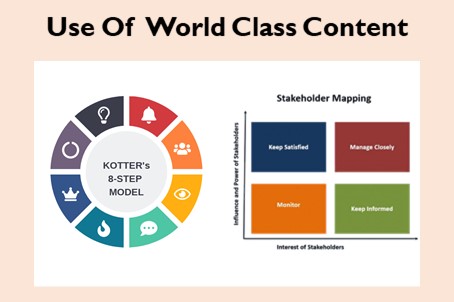 USE OF WORLD CLASS CONTENT
To be globally competitive, learners need to be exposed to world class content. This allow them to engage in critical conversation that challenges each other to become better and more successful.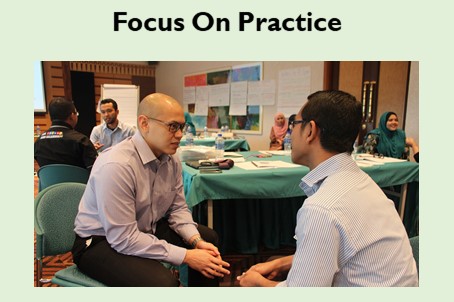 FOCUS ON PRACTICE
Learning is in the doing. Our experience has shown that a workshop that focuses only on awareness will not lead to change in behaviour.
Our workshop focuses on developing behavioural change in the learner. To achieve this, practicing what they learn is a critical success factor to our workshops.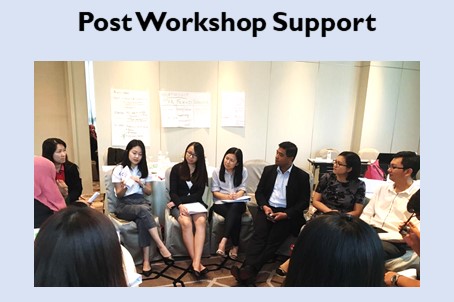 POST WORKSHOP SUPPORT
We provide post workshop in ensuring the new behaviors formed during the workshop gets translated back to their workplace.
This is a critical component in any behavioral change program and has proven to improve the success of creating lasting behavioral change in the workplace.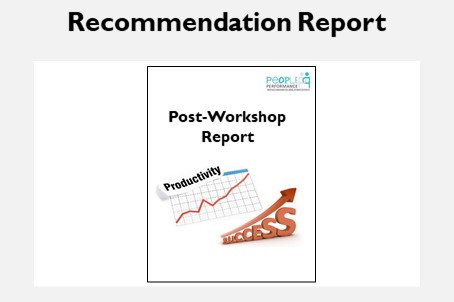 RECOMMENDATION REPORT
Our workshops create a safe space for learners to share their challenges. This gives us insights into the challenges your learners face. A key value differentiator to our client is our ability to share with them insights into their learners and provide practical short team and long term solution to improve their learner's situation in their workplace.